DCH Update COVID-19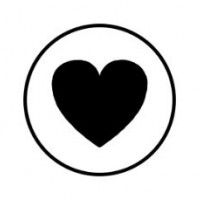 Like us, you would have seen the Prime Ministers update over the weekend categorising the current alert level as 2. This alert level recommends businesses think differently about how they work, and where possible work from home.

We are currently putting in place a plan to reduce the number of staff working in the office. We will still be accessible to you and will continue to operate as normal, for as long as we can. Using technology available today, we anticipate being able to continue working with you largely uninterrupted.

From today, Monday 23 March, we are introducing the following restrictions on clients coming to our premises and on our team visiting you at your home or place of work:

• Our office will not be open to visitors, including clients. We have arranged a drop off point for records at our office, if you do need to deliver anything please call us and we will talk you through this.
• Our team will not be attending client premises. Where this would ordinarily happen, we will contact you to discuss other options.

There will be no change to how you contact us. If you need to contact one of the team, call the main phone line and your call will be directed as normal.

Where we have meetings scheduled with you, we will contact you shortly to arrange these via online meeting or defer these to a later point.

The government relief package was put together quickly, and information released to date has been high level. More details are expected to be released this week, following this we will publish a newsletter to clients outlining the relevant information for businesses.

Should you need any information or advice on subsidy applications, please get in touch with us.

We will be reaching out to clients over the coming weeks to discuss the impacts of Covid-19. If you are concerned, please don't hesitate to contact us and know we are here to support you and will help in any way we can.

As circumstances continue to develop, one thing will remain the same: We will make our decisions with the health, safety and wellbeing of our clients, team members and communities as our highest priority.