IRD Website Upgrade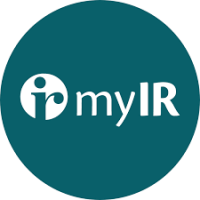 The final stage of the Inland Revenue system upgrade went live on 26 April 2019. These upgrades moved all remaining tax types into the new look environment, of most significance is the change to income tax.
There is some great functionality within the new system, however as with any change there are a few teething issues with the system, some of which are likely to affect clients. Below are some of the issues we have encountered which may affect you when transacting within the new system:
Filing GST returns in a period provisional tax is due:
When entering the total GST to pay, the system will record that provisional tax is payable and add this to the total amount due for payment. In a situation where a GST refund is due, the GST refund will automatically be applied to the provisional tax due. Inland Revenue have advised that where this happens, clients should enter $0.01 in the provisional tax due box to update the total amount to be just what is owing for GST for that period.
Automatic refunds:
A major part of the new Inland Revenue system is that they will be automatically issuing refunds where they believe that money is owing in a tax type. This could be a refund issued to another tax amount payable (for example, a GST refund transferred to pay provisional tax), or a refund to the tax payer where payment is made before a return has been processed.
Another aspect of the automatic refunds process is that IRD will issue refunds to taxpayers based on salary and wage income. There are instances where those taxpayers have other sources of income (i.e. Trust income, rental properties, other investments) in which case a tax assessment based on salary and wage income alone is not correct.
While Inland Revenue have the best intentions with this process, there will be instances where refunds are issued to taxpayers where they should not be, and these funds will need to be repaid to Inland Revenue. If you do receive funds from Inland Revenue that you were not expecting, please contact us to discuss and investigate whether the refund is correct. This will avoid IRD charging penalties and interest where funds were refunded in error.
If you have any questions or would like to discuss these changes please don't hesitate to contact us.