Palmerston North IRD Building not earthquake safe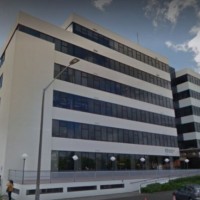 As a result of the recent closure of the Inland Revenue Office in Palmerston North, due to earthquake safety concerns, there is no longer a physical drop off point for cheques and returns. There are a number of issues relating to the office closure that are currently being worked through but at this stage there is no alternative location for dropping off cheques and returns and the IRD have advised that it will take some time to get suitable options in place and ask that we all be patient and understanding during this time of uncertainty.
With the move to more electronic services, the preferred option for both filing of returns and payments, is via electronic options and perhaps this is an opportune time for you to consider this moving forward. Please contact us if you require any assistance with the initial setup of this.
However, if you do have any paper returns/payments you can either courier or post the payments to Lower Hutt where they are processed. They must be received at the processing centre by the due date to avoid penalties and / or interest being charged.
Obviously when posting payments or returns you are subject to NZ post timeframes which can be unpredictable, so this must be taken into consideration as IRD have advised that they will take no responsibility for this.
If you would ordinarily drop returns or cheques into our office for us to deliver to the local IRD office, you must now ensure that these are received at least two full working days prior to the due date, so we are able to forward them on your behalf and have them reach the processing centre by the due date.
If you have any questions or concerns please contact us to discuss
The following are the address details for posting and for courier delivery:
Courier:

Post Payments (If cheque only):

Post Return and/or Payment:

11-15 Jepson Grove

Wallaceville

Upper Hutt 5018

PO Box 39050

Wellington Mail Centre

Lower Hutt 5045

PO Box 39090

Wellington Mail Centre

Lower Hutt 5045