Recent publicity regarding IRD direct communication with clients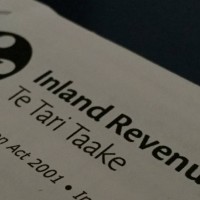 Over the last two years we have advised clients several times that Inland Revenue are contacting clients directly rather than communicating through us, your tax agent.
We know many of you have experienced this first hand and are aware of the frustration and confusion that is often associated with this approach.
Stuff recently published an article outlining frustrations had by other accountants in the industry which sums up quite well our own feelings on the situation i.e. the tax agent relationship is intended to take the IRD burden off our clients, not add to it.

Here is the link to the article if you have not read it - https://www.stuff.co.nz/business/116733529/accountants-angry-at-inland-revenue-confusing-clients
We hope that Inland Revenue is genuine in its response that it is working to resolve the issue, and that this publicity helps to fast track this process.
In the meantime, we remind you that any communications to you regarding tax payments, or related matters, for tax types we are responsible for, should come from our office. If Inland Revenue do contact you directly please refer them to us and let us know.