Supporting Local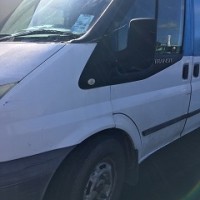 The team at DCH are passionate about our city and know there are many not-for-profit organisations supporting our community. This year at our team strategy session we started an initiative to play a greater role in supporting these organisations by donating money or kind to one organisation voted by the team every six months.
Our team, using a silent voting system, voted to support the Palmerston North Foodbank as the first recipient of this initiative. DCH are proud to have made a monetary donation towards the costs of running the Foodbank van. The Foodbank team told us this busy little vehicle picks up donations most days of the week and was in desperate need of new tyres.
Thank you to the Foodbank for the support you provide to our community.